Submitted by Yakfisher.net member "Dave"
All the talk of outriggers got me thinking, so when I saw some scrap aluminum at Goodwill today I decided to try some recycling, I'm happy with the results. Light, strong, and compact and only spent $8. Just some cutting and drilling and some screws and rodholders that I already had. Ended up with enough material for another set and thinking of a camera mount as well. Gave me something to work on today, (hope it works).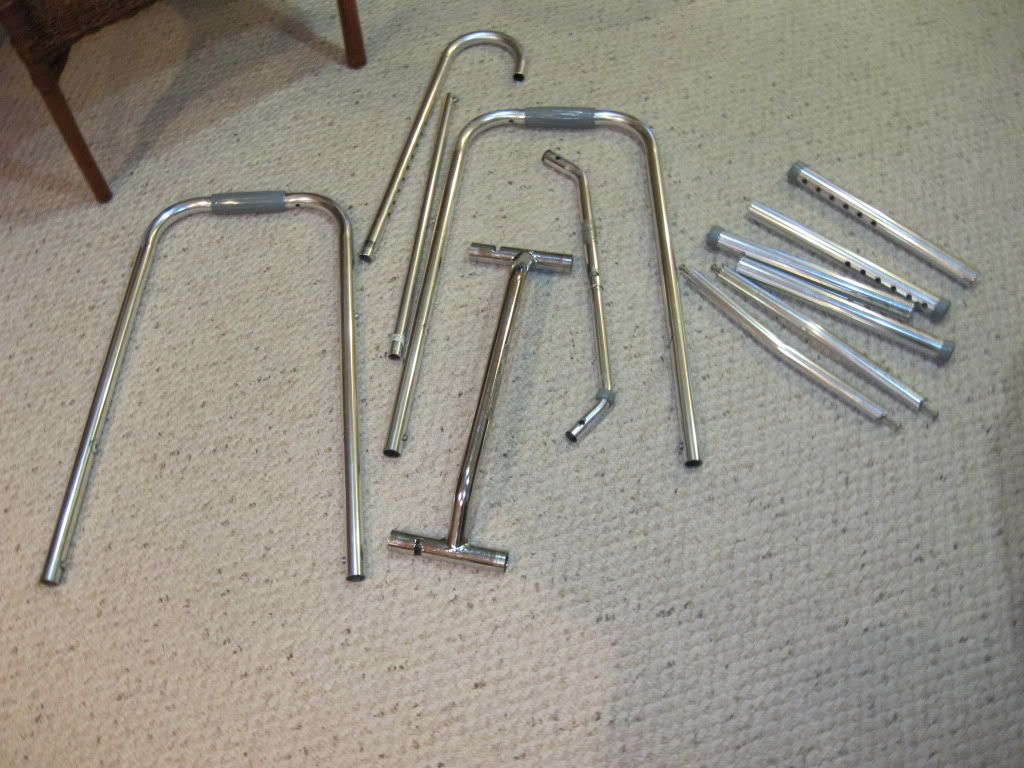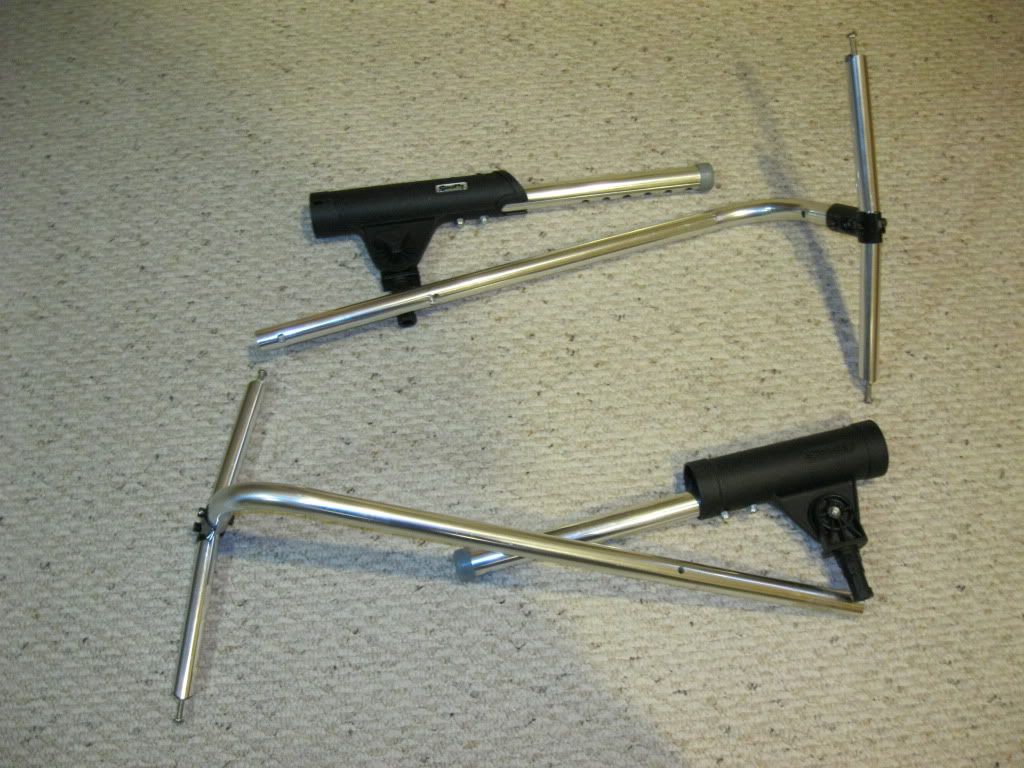 I got them out on the Grand today and was impressed how easy they were to store and deploy and how well they worked. One more thing to bring to the tournies this summer!